USS Hoodwink TTW 3.3+ Patch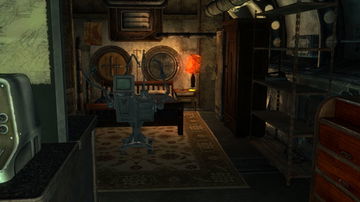 Patches the
USS Hoodwink
for compatibility with Tale of Two Wastelands 3.3+.
Properly sets necessary global variables.
The USS is always enabled in both wastelands.
Works with both versions, with and without Sortomatic (I recommend Stash Organizer instead).
Snowglobe collecting no longer interferes with vanilla scripts. The snowglobe stand automatically synchronizes with the main one in Lucky 38. (Reverted snowglobe records are intentional!)
The Boobleheads stand is no longer exclusive to the USS. Synchronization works the same way as with Megaton and Tenpenny Tower, simply activate bobblehead stands to synchronize displays.
Includes the TTW 3.3 fix for Hardcore Mode, stopping primary needs from progressing during travel.
Map marker in Mojave is now visible by default (logically, you know where it is). You still have to find the DC location by yourself.
Requirements:
Credits
USS Hoodwink: Casputin
TTW 3.2 support: Zenreich