Summary
Restores the cut atomization effect from Fallout 3.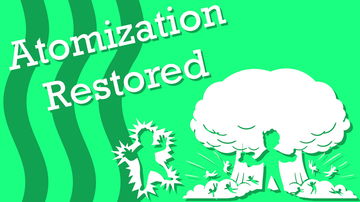 FAQ:
Q: What triggers the effect?
A: If an explosion (or projectiles if anyone makes keywords for those) does 100 or more damage over what is required to kill the NPC.
Q: I want a mod to be supported by this. How do I do it?
A:
Keywords