Map Marker Reputation Fix
Summary
Gives map markers of various faction controlled locations the reputation of their respective faction.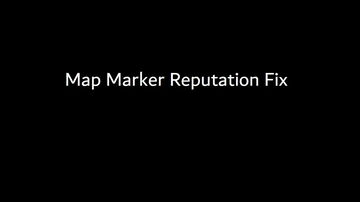 This is a simple mod that gives various faction controlled locations the map marker reputations of their respective factions.

Map Markers with reputations added:

- Brotherhood of Steel Safehouse
- Caesar's Legion Safehouse
- Camp Forlorn Hope
- Camp Searchlight
- El Dorado Substation
- Followers Safehouse
- Follower's Outpost
- Gibson Scrap Yard
- Goodsprings Cemetery
- Goodsprings Source
- Great Khan Encampment
- Grub n' Gulp Rest Stop
- Hunter's Farm
- Jean Sky Diving
- Legate's Camp
- Legion Raid Camp
- Makeshift Great Khan Camp
- NCR Ranger Safehouse
- Nelson
- New Vegas Medical Clinic
- Red Rock Drug Lab
- Techatticup Mine
- Vault 19
- Whittaker Farmstead

Installation:
Simply extract the esp and place it into the data folder, or install it with your favorite mod manager. This mod can safely be uninstalled midgame with no permanent effects.