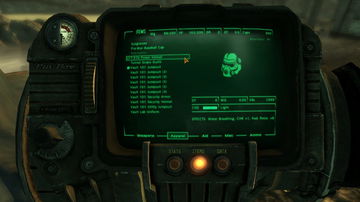 Updated scripted implementation of the water breathing fix by CivisRomanus. Vanilla effect does not work right with armors, so Obsidian added a scripted crutch. Adding magnitude to the water breathing effect (CR) is a working solution, but then it breaks mod-added perks, expecting this effect to stay vanilla. This mod solves it by adding a separate water breathing effect specifically for armors.
Adds the fixed water breathing effect to power armor and space helmets (including any mod-added power armor helmets and Zeta, if found).
Removes the quest item flag from Rebreather.
Changes Rebreather slot from mask to mouth object, allowing to wear any eyeglasses with Rebreather.
Requires JIP LN NVSE Plugin.